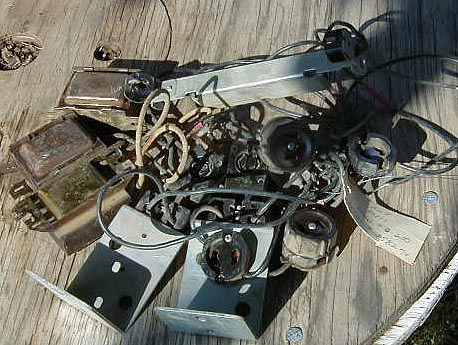 Part 00002   Click picture for a larger view.

AMI G-200 Light system with the 3 ballast

Wurlitzer Control Box It has 205 stamped in ink on one side, and stamped on the other side it says K-E. It also does have a switch on the side on/off for chassis, I suppose that might help some as to what Wurlitzer Jukebox it might go to ( sorry wish I could help more here ). This unit looks to be in great shape.

All Items on this sight was offered at one time or another on Ebay, each of these parts was listed twice with no bids and was moved here. Some parts I don't know what model jukebox's they go into so please make sure its the right part for you. All parts listed look to be in working order but please keep in mind I have no way of testing them. If interested in any part we priced it at what we felt was fair. ALL PRICES HAS THE SHIPPING INCLUDED.

International Orders Please contact us before placing a order so we can give you the correct shipping price...Steve

Free FedEx Shipping on all parts!